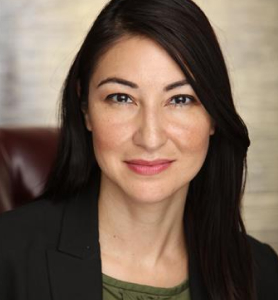 Anyone charged with a crime in the Irvine, CA area will want to find an Irvine criminal defense lawyer to help them with their case. If you've been arrested or charged with a crime, The Law Offices of Frances Prizzia is here to help. We understand that an arrest for a criminal act can be very stressful, and you may not know where to turn.
You may not be sure who to talk to or what kind of help you have available to you. But you don't have to fight your charges alone. You need the services of a trusted, experienced Irvine criminal lawyer to help ensure that you're getting the best possible resolution to your case.
It's also important for you to have peace of mind during the legal process, and working with an attorney can help provide that for you. From arrest to trial, and for everything in between, a defense attorney will be there to assist you and guide you through the legal process, so you can have the legal representation and support you deserve.
Experienced Criminal Defense Attorney in Irvine, California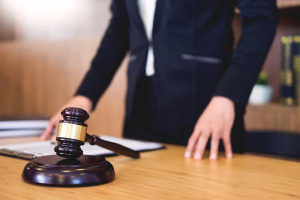 One of the most significant things to look for in an Irvine experienced criminal defense attorney. While many attorneys have similar levels of education, experience levels can be very different. Don't trust your criminal defense case to just anyone. Make sure you choose an Irvine criminal lawyer with the experience you can rely on and the skills you need to protect your interests and future.
At the Law Offices of Frances Prizzia, our attorneys have years of experience with criminal defense cases in the Irvine, CA area. We understand the seriousness of these kinds of charges and will aggressively defend you in every case. Whether you've been charged with something as serious as murder or you're dealing with a misdemeanor theft charge, we're here to help.
The California Criminal Justice System
The criminal justice system in California is complex, and there are many types of charges a person could face. While crimes fall into misdemeanors and felonies, the types of crimes within these areas can range from very minor to extremely serious. Most misdemeanor crimes carry potential jail sentences of less than one year, while felonies carry sentences of a year in jail or more.
However, other penalties can come with committing crimes, such as fines and restitution. An experienced criminal defense lawyer understands the workings of the California criminal justice system and can help defend you against charges for all types of crimes. By working with prosecutors and others in the legal system, they can give you the support and guidance you deserve.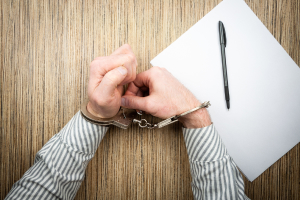 Irvine Arrest Process
You'll go through a specific legal process if you're arrested in Irvine, Orange County. This starts with the arrest, but it doesn't end there. Understanding what to expect can make the process less stressful and help you know how to contact an Irvine criminal lawyer to provide legal counsel and criminal defense support.
Arrest and Jail Booking
The first part of the Irvine arrest process is the arrest and booking. After an arrest, you'll be brought to the jail, where you'll be booked. Depending on the crime you're being arrested for, you may or may not have the opportunity to be released. Some crimes come with low bonds, where you can be released after booking, while more serious crimes may have very high bonds or none at all.
Bail Bonds
If you have the opportunity to bond out and leave the jail, there are two ways to do that. You can use cash or assets as collateral for your bail bond, or you can get a family member or friend to use their personal collateral to post a bond for you.
Not having enough to bond out means you'll remain in jail until you can post a bond or until your attorney can get you released (such as if the charges are reduced or dropped). For very serious crimes, you may not be able to use bail bonds and may be required to remain in jail until you have a trial.
Courthouse
If your case goes to a hearing or a trial, you'll go to the courthouse with your attorney, who will defend you against any charges you're facing. The goal is to see those charges dropped or have them reduced if dropping them isn't possible. Not every case has that outcome, but your criminal defense attorney will work relentlessly to protect your interests and secure your future.
We Can Build Your Defense No Matter What Criminal Charges You Face in Irvine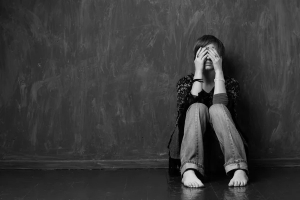 While some crimes are certainly more serious than others, the Law Offices of Frances Prizzia can defend you against all types of criminal charges. No matter what you're facing, we'll work with you to build a strong defense. Not only does that help you move past the charges you're facing, but it can also offer you additional peace of mind during a difficult time in your life.
Domestic Violence
We can help you build a defense against misdemeanor or felony domestic violence charges. These charges can significantly impact your life and future, affecting your personal and professional relationships. A strong defense is important, so you can move past this experience and re-focus on your goals and plans.
Drug Crimes
Irvine criminal defense attorneys can help defend you against drug crime concerns from minor possession arrests to more serious distribution charges. If you've been charged with any kind of drug crime, working with an attorney right away is an important way to protect yourself.
Driving Under the Influence (DUI)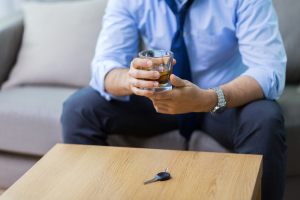 Being arrested for DUI can come from being under the influence of alcohol or other drugs, and the penalties are often significant. Additionally, a DUI can be financially costly and can make it more burdensome for you to get into certain types of careers. You can be arrested for a DUI even if you're not at or over the legal limit in California, but a good criminal defense attorney can help you fight those charges.
Violent Crimes
If you're arrested and charged with a violent crime, you may be facing serious legal problems. You'll want to reach out to a criminal defense attorney immediately, so you can start building your defense and protecting your interests. By working with a trusted and experienced attorney, you can get the support you deserve quickly and have strong legal representation throughout the legal process.
Theft Crimes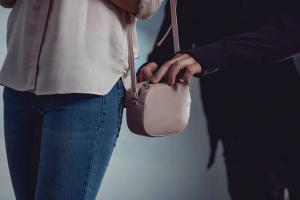 A theft crime can range from taking something small off a store shelf to stealing a car or other expensive items. No matter what kind of theft charges you're facing, you deserve an experienced criminal defense attorney on your side. Don't try to fight the charges alone. Reaching out for legal representation quickly is the best choice, so you can protect yourself and your rights.
The Law Offices of Frances Prizzia Can Help You Throughout Your Legal Battle in Irvine
If you're facing a legal battle in Irvine, CA, and need criminal defense help, The Law Offices of Frances Prizzia will aggressively defend and protect your rights and interests. We know that being arrested and charged with a criminal act can be a frustrating, stressful, and even frightening time. But we also know that having a legal advocate on your side can make all the difference.
Rather than worry about how you will prove yourself or protect your future, let an attorney handle your defense. With years of experience in criminal defense cases, our skilled and highly qualified attorneys are here to help you with the details of your case. You don't have to face your legal concerns alone when you work with trusted legal professionals to support you.
Contact Our Criminal Defense Lawyers in Irvine, California Today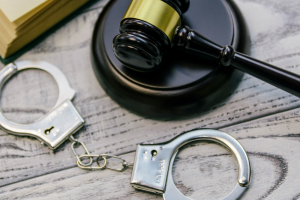 When you need criminal defense help in Irvine, CA, it's important to know where to turn. The Law Offices of Frances Prizzia can help you create a strong defense that will protect your rights for the future. Reach out to us today, and let's talk about your case. Whether you're facing a misdemeanor charge for a small offense or it's something much larger and more serious, we know that a good defense matter.
With years of experience in criminal defense cases just like yours, we are the attorneys you want when you need a quality defense against criminal charges. Contacting us is the right first step to help you get started on moving through the legal process to a better outcome.