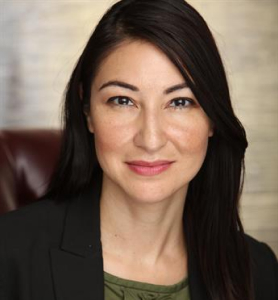 If you have been arrested and are confronting criminal charges in Orange County, California, you probably have a lot of questions. You may feel a little overwhelmed and rattled because of what is ahead of you.
You need a seasoned criminal defense attorney alongside you, someone who will answer your questions, work tirelessly to protect your rights, and be aggressive in their pursuit to defend you in the courtroom. You don't need to try to do this yourself, and you don't need to do it alone.
You need attorney Frances Prizzia in your corner.
Secure Legal Representation From a Laguna Beach Criminal Lawyer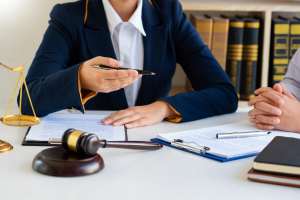 When you hire criminal defense attorney Frances Prizzia to represent you, you are getting so much more than just a lawyer in the courtroom. You are getting someone who will accompany you every step of the way, argue for you, and help you understand each step of the criminal court process.
From the start, your lawyer will explain your legal rights as they pertain to the crime you are accused of committing. They will collaborate with you to build a strong defense and help you negotiate plea bargains. They will answer your questions, provide you with legal representation in the courtroom, and do what they can to guarantee that you obtain the best possible judgment for your case.
Most of all, your attorney provides compassionate emotional support as you go through this difficult, draining experience.
California Criminal Law Facts
In criminal court, a person is presumed innocent until they are proven guilty. And they cannot be given a guilty verdict unless their guilt has been proven beyond a reasonable doubt. There are three classifications of criminal offenses in California:
Infractions – This is a minor offense that carries the least weight in California. They are typically filed in the ticket form, and a copy is given to the person who committed the infraction. However, some may be filed as a complaint by the prosecutor. The penalty is fine but no jail time unless the fine is not paid.
Misdemeanors – This criminal offense is less serious than a felony but more severe than an infraction. The penalty may include a maximum fine of $1,000 and maximum incarceration of 364 days in the county jail.
Felonies – A felony is the most serious criminal offense, and the harshness of the penalty depends on the degree of the felony. For instance, first-degree murder can carry a life sentence or even the death penalty. Other lesser felonies can have a maximum sentence of one year in jail. The maximum fine for a felony is $10,000 in some cases.
Criminal cases are heard in criminal court. It is the state that brings charges against a person. No one else, not even the victim or a private agency, can do that. Typically, the state is represented by the District Attorney's Office, but the city attorney prosecutes some offenses. There is a District Attorney's Office in each county, so the District Attorney of the county where the crime was committed is the one who will prosecute the case.
When an individual is apprehended for a crime in Laguna Beach, CA, they automatically qualify for legal representation. They will be provided with an attorney if they cannot afford legal representation. However, if they can hire an experienced and talented lawyer to represent them, it will usually increase their chances of securing a better outcome.
So, after an arrest, hiring a good Laguna Beach criminal lawyer should be at the top of the list.
The Criminal Defense Process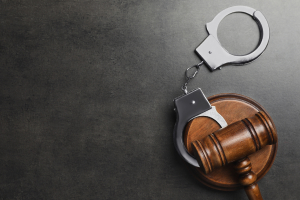 All criminal defense cases typically follow the same steps.
The Arrest: When apprehended, they are read their rights and transported to the nearest jail by police so they can be processed. At this stage, one of three scenarios will happen:
They will be released if the prosecutor doesn't file charges.
They will post bail or be released if they promise to be present at their arraignment.
They will remain in jail until their arraignment.
The Arraignment: This is the first formal court date in a criminal case. They will be advised of the criminal charges against them. It is where the formal charges are entered, and the defendant enters his guilty or not guilty plea.
Discovery: This is where the criminal defense attorney and the prosecutor exchange the evidence against the defendant. This can include physical evidence, exculpatory evidence, witness statements, and police depositions.
The Preliminary Hearing: This is where the criminal defense lawyer and prosecuting attorney come together to assess whether the prosecution has sufficient evidence to move the criminal case forward. It is held before the trial, and there is no jury, only the judge.
The Jury Trial: This entails a formal court appearance where the defendant is presented before a judge and a jury composed of 12 community members. The jury hears the evidence on both sides and resolves if the defendant is guilty or not guilty of the charges against them.
Appeals: This is a request for a higher court to review a case and determine if there were any legal errors or mistakes, such as lack of substantial evidence or prejudicial error. An appeal cannot be filed simply because the person did not agree with the decision. There must be a valid reason.
What To Do After an Arrest in Laguna Beach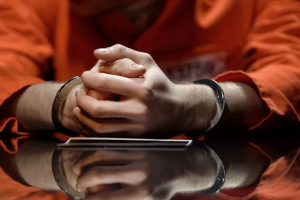 Getting arrested can be scary, even if you know it's coming. It can be difficult to remain level-headed and composed when pinned down or even handcuffed. If force is used, that can be even more upsetting. However, don't let your fear, anger, or other emotions get the best of you.
Here's what you should do if you are arrested in Laguna Beach, CA:
Don't talk. Just be quiet, and don't try to explain or talk your way out of it. Don't say a word until your lawyer is there.
Call a lawyer. If you are apprehended, you are entitled to have an attorney. If you don't have one or can't afford one, the state is required to provide you with one free of charge. As soon as you are arrested, ask for a lawyer.
Don't fight or resist arrest. This only makes things worse and will add to the charges against you. Do not engage in physical confrontation even if you believe you are innocent.
Document everything about the arrest. At first, you will have to remember it all until you can write it down, so keep a cool head. Was there an arrest warrant? A search warrant? Did the officer read you your rights? Were your rights denied or infringed upon in any way? Make notes of everything so you can tell your lawyer.
Do not post information about your arrest on social media. Even comments to your posts can be used against you or fuel the investigation against you.
Do not talk to relatives or friends about your case. Talk to your attorney only. The prosecution could use anyone you talk to as a witness against you.
Our Criminal Defense Practice Areas
Our Laguna Beach, CA, law office houses a team of seasoned, aggressive criminal defense attorneys who are experienced in many different types of criminal cases.
Domestic Violence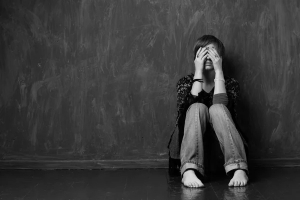 Domestic violence can occur in any intimate relationship and includes physical abuse, sexual abuse, intimidation, verbal abuse, and emotional abuse. In contrast to common perception, women are not the only victims. Men can be victims, too. It can happen to spouses, same-sex couples, and intimate partners.
Drug Crimes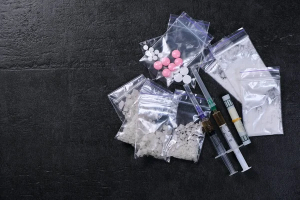 There is a hard push nationwide to fight drug crimes, so prosecutors tend to be particularly aggressive in these cases. In California, most drug crimes involve possession, distribution, manufacturing, or selling drugs. Drug-related charges are some of the most prevalent in the state, and an aggressive criminal defense lawyer is absolutely essential.
Driving Under the Influence (DUI)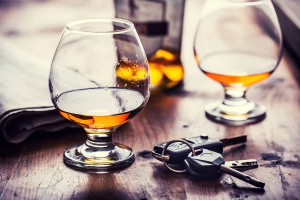 DUI charges are taken very seriously in Laguna Beach, CA. Driving a vehicle while under the influence of alcohol or drugs is dangerous and can be deadly. However, when you are facing a DUI charge, the last thing you need is a lecture. You need someone who will vigorously advocate for your rights and guarantee that you achieve the most favorable outcome for your case.
Violent Crimes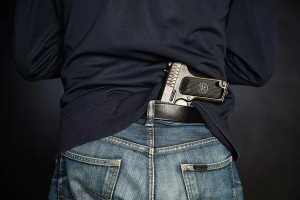 Violent crimes are very serious, and judges often hand down severe punishments. These crimes are extremely complex, so a good attorney is necessary. They may be able to secure a lesser charge or a plea deal that will result in a sentence that isn't as harsh.
Theft Crimes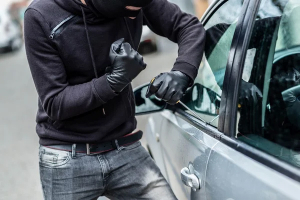 Theft crimes can range from burglary and shoplifting to armed robbery and carjacking. A theft conviction can taint a person's reputation and affect employment, housing, and more. A knowledgeable attorney can help you obtain a better outcome.
Possible Consequences of a Criminal Conviction in Laguna Beach
Criminal convictions can carry a number of consequences. The sentences alone can mean jail time, fines, and prison. In some cases, the judge may order counseling, driving school, or anger management classes. Probation is also a common sentence that may keep you out of jail, but you are still under close supervision by your probation officer. One slip, and you could go to jail.
However, those aren't the only consequences of a criminal conviction. If you are convicted of a crime, it goes on your record. This means that anyone who pulls a background check on you has that information about you. That can include potential employers, landlords, and even volunteer opportunities.
A criminal conviction can have long-lasting implications and remain perpetually on your record.
Damages You Can Recover From Your Criminal Case in Laguna Beach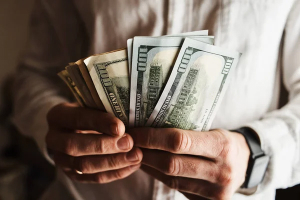 If you suffered malicious prosecution in California, you can recover damages that you sustained as a result:
Attorney fees;
Litigation costs;
Medical costs;
Court fees;
Lost wages because of incarceration or your trial;
Bail bond cost;
Court expenses;
Mental health treatment costs;
Other types of financial loss.
If you think that you are the victim of malicious prosecution in Laguna Beach, CA, call the law office of Frances Prizzia immediately. We can help.
Contact Our Laguna Beach Criminal Lawyers at the Law Offices of Frances Prizzia for an Initial Consultation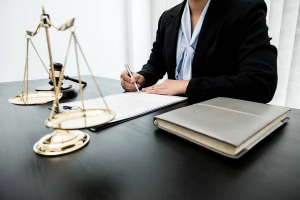 If you have been arrested and charged with a crime, call the law office of Frances Prizzia today for a free consultation. We will review your case and discuss your options with you. Then we'll fight for you to ensure that your rights are protected.
Call us first if you want the best possible outcome for your case.